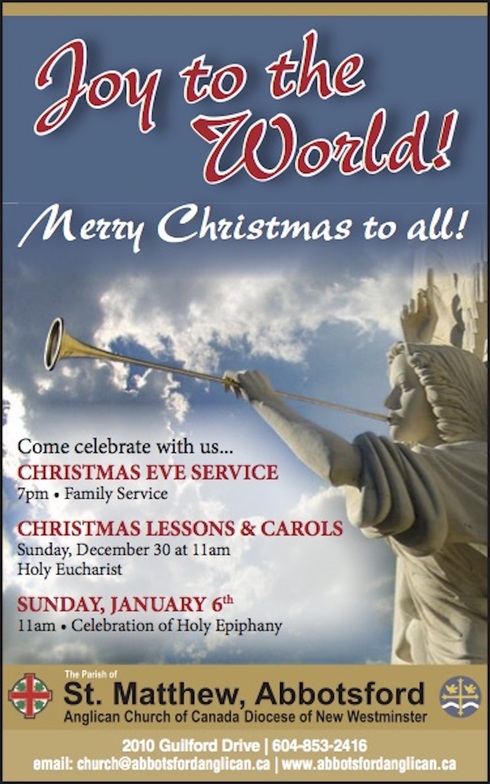 Merry Christmas to all!
Join us this Christmas season for three special services.
On Christmas Eve at 7:00pm we will be having a family service with Holy Eucharist.
"...I bring you good news of a great joy which will come to all the people; for to you is born this day a Saviour, Christ the Lord."
Our celebration of the Christmas season continues with Christmas lessons and carols with Holy Eucharist on Sunday, December 30th at 11:00am.
And, join us Sunday January 6th at 11:00am as we celebrate the Epiphany with Holy Eurcharist.
May the peace of the Lord be with you this beautiful season!